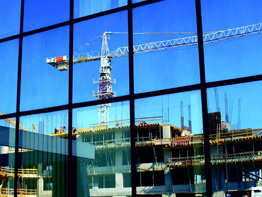 Whether your property needs a simple tenant fit-out, a complete interior renovation, a major exterior rehab or a combination of all three, Capstone's construction management services can save you time and money. We'll help you define the scope of your project, find qualified vendors to do the work, and make sure the job is done right.
Services include:
Design/Cost Estimating – Develop design and cost parameters for tenant fit-outs, interior renovations, and exterior rehabs.
Facility Planning – Provide options for interior space planning.
HVAC/Energy and Utility Retrofit Analyses – Recommend actions that can help you reduce the costs of energy and utility upgrades.
Project Bidding and Management – Handle the bid-out for all trades, manage the selection process, and act as "clerk of the works", representing your interests throughout the project.